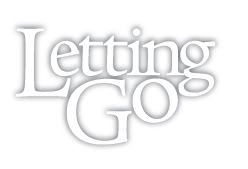 I don't think I've ever made it a secret that I'm a bit of a control freak. I'm totally type-A and would rather spend 78.9 hours working on a project and accomplishing things myself to make sure that things are done the way I vision then let someone else help me.
I am slowly learning to let go. I'm learning to not sweat the small stuff. I am learning that sometimes imperfect is perfect. Last night Mr. asked if I needed help assembling a DIY project. I designed stir sticks and needed to glue them all together. I said no. Then I thought about it after assembling one more. What is the worst thing that can happen? He screws one up and then I take over again? If he doesn't screw it up then I had a helper and we finished this a lot sooner than I would on my own. I gave in and said "Ok, you can help me.."
Then I watched as he glued it together the wrong way. I told him that he was doing it wrong. To which he gave me a dirty look and replied "Are you sure that YOU aren't doing it wrong..?" That's when I realized that there really is no right way to do glue a stick on two pieces of paper. I shut my mouth.
He finished one and it looked pretty good.
I then told him that he could keep "trying".
Thank God that he thinks my OCD is funny.
At the end of the day I realized that sometimes it's really just not about me being right or things being done my way. It's about getting things done.
I am slowly learning to let go.
Are any of you obsessive and compulsive? Controlling? Perfectionists? Did you have trouble letting go of some tasks?