Hello, friends! I am sorry for my absence the past few months! I know I've said this a few times before (and I did mean it then too) but I'm working hard on becoming a better blogger! I plan to do a post tonight to show you all our invitations and save the dates.. Long overdue and I'm so so sorry!
Believe it or not, I do actually have a plan to get myself back on track this time.
I am scheduling weekly posts and daily goals for myself in the blogging world. I'll take the time now to share my daily goals and my weekly posts!
Daily goal - Make my way to comment on at least 3 blogs that I each and every day. I do read your blogs! I promise. In fact I read about 100 a day but I never get around to commenting. How many of you all do google reader? If you do then you'll know how easy it is to read the post, laugh, cry, relate, and move on to the next without commenting! But you all that is just rude. I know how much I appreciate your feedback and sweet words so why am I not showing the same support to ladies whose lives I love to follow? I'm going to get better.
Weekly Posts (Starting today):
Monday Minute - I was watching
Oprah
last week when she and Goldie Hawn were speaking on happiness. She said that if everyone took just one minute to sit in silence and breathe everyday we'd all be much happier. I've been trying to do that the past few days. So on Monday's I'll post inspirational pictures or stories from the previous week. The goal for this post is that it shouldn't take you all more than a minute to read so that you can then take a minute (or 10) to yourself and breathe. It should be a reminder to us all to take a minute for ourselves.
Top 2 Tuesday's with
Taylor
- I used to be pretty good about linking up with Taylor and participating in Top 2 Tuesday but then I started to be a bad blogger and stopped posting at all, let alone linking up! I'm going to get back on board! :)
Wedding Wednesday OR What I'm Loving Wednesday - I will either do an update on wedding planning, or in less than 6 weeks once the wedding is over, a recap of the wedding OR I'll participate in What I'm Loving Wednesday!
Thursday will be a Free Day - A day when I can blog about whatever is on my mind, a quote I'm loving, a picture that makes me smile or if I don't have anything to say I'll just take it as a day off.
Friday's finds - I'll post something that I found online that week that I thought was cool. It could be a wide variety of things, I could be all household, all clothing, ect.
I may stray from this list from time to time. I may add something onto the weekly scheduled posts. I am going to try to remember to do birthday posts too! This for now is just to get me back into the swing of things! Back into the habit of blogging daily. I appreciate all of you who follow this blog and who have continued to follow me through my slumps! You all mean so much to me and I'm still shocked that you all find my life interesting enough to read. So again, thank you!
Now for today's Monday Minute:
We have sunshine this morning in Portland. I hope you are all having a day filled with sunshine too!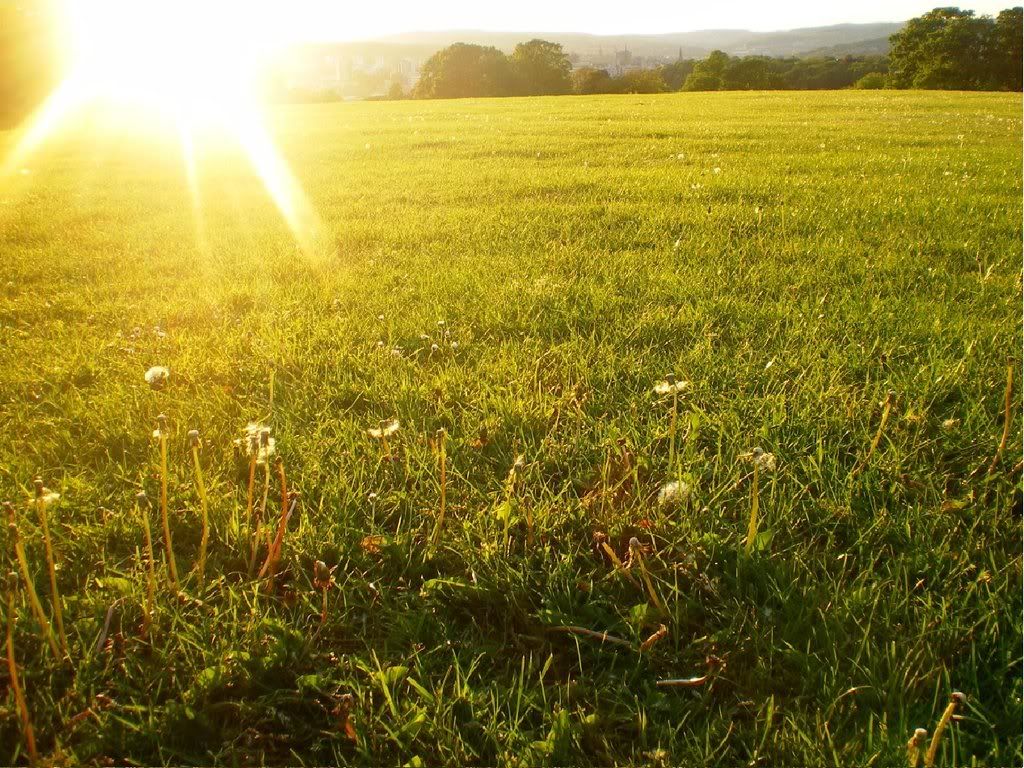 Happy Monday!