We had our Engagement Session on Sunday night
and our amazing photographer posted a few pictures last night for us to enjoy. We're so excited about our photographer and we feel so blessed to have found her. You can check her out at Rebecca Dryer Photography!
Now, on to the fun stuff :)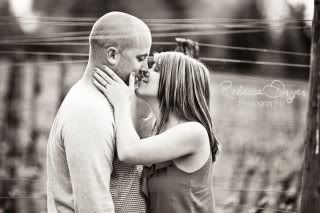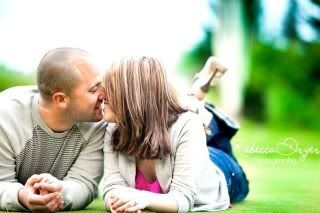 I've given up on the idea of concealing our identities any longer.. Between Rebecca's blog and her facebook if you look at her page we'd be out anyway.
The last photo will go to some creative use that you'll see as time goes on.
I hope you all had an awesome Monday.
I'll be playing along w/ Taylor's Top 2 Tuesday tomorrow!