I have tried to figure out how I would write this post and honestly my thoughts and feelings can not be put into words. This week has been extremely hard for me and for my family.
My beautiful cousin Amber lost her 11 year battle with Lupus on Monday July 19, 2010 at 5:42PM EST.
Amber lived her life to the fullest. She loved her 4 year old daugher, Amaya more than anything in this world and Amber's legacy will live on through that baby girl.
I am still in a state of shock. I still feel as if this is just a horrible dream that I will wake up from tomorrow. Everything in life right now seems surreal. I am at peace with the fact that Amber is no longer in pain. I know that she is with God and that he is holding her tight now. I know that she is dancing in Heaven to her favorite rap songs and she's probably already met Tu-Pac and Biggy Smalls by now. I know that she is looking down on all of us saying "Smile, laugh, be happy.. I am doing great!"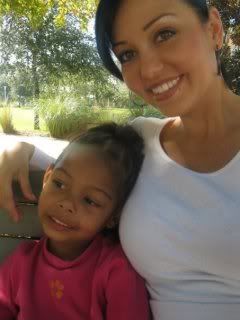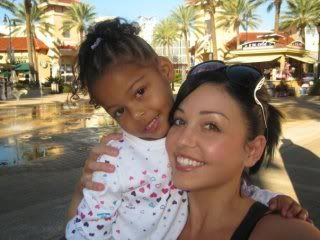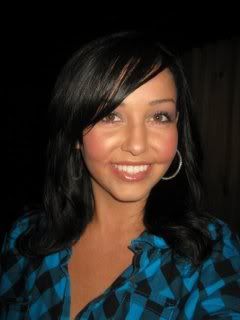 John 3:16 - For God so loved the world that he gave his one and only Son, that whoever believes in him shall not perish but have eternal life.
Amber,
I will always cherish all the holiday's we shared and all of the love and laughter you have brought into my life. I can not imagine what Christmas will be like this year with out you. I honestly don't want to imagine. I promise that I will request my mom's brocolli cheddar soup and her chocolate chip pies each and every Christmas. Although, I know you have both in heaven. I'm sure it tastes even better up there. I promise that Amaya will know how much you loved her. I am so thankful to Damien for making you so incredibly happy your last 10 months here with us. I know how much you love him and I know he loves you too. There is not a minute that goes by that I'm not thinking of you. I'll admitt that I've been incredibly shelfish with your passing. I want you here. I cry. I cry a lot. We all cry a lot but I hope you know how glad we are that you're no longer in pain. We also know that you're in a much better place. I know you're looking over us too and trying to help us heal. In the mean time please forgive us for being selfish and sad.
I know this is not good bye but rather I'll see you later.
Sleep tight beautiful angel.
I love you!
Sunny days seem to hurt the most.
I wear the pain like a heavy coat.
The only thing that gives me hope,
Is I know I'll see you again some day.